It wouldn't be Spring at the Sanctuary Point Garden Centre without a few special events to get you in the mood for gardening and the season ahead.  This year is no exception, we have another outstanding line up of our most favourite growers, local artists and local groups.
A Garden of Artists
The level of artistic talent we have in our beautiful Bay & Basin area is incredible and we'd like to take the opportunity to showcase a selection of this artistic brilliance during the month of October.  Each Friday in the month of October we will have a different local artist not only showcasing their art, but also producing their beautiful art within the tranquil space of Sanctuary Point Garden Centre.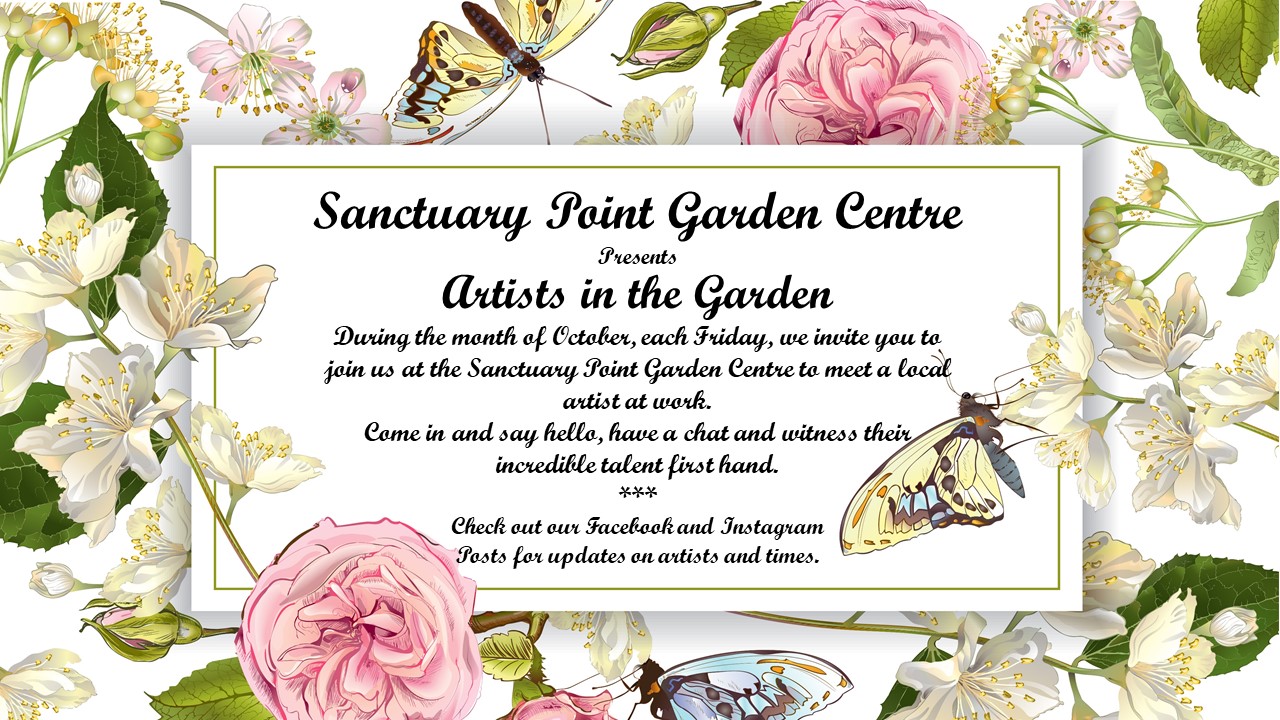 Our second local artist is the hugely talented and unforgettable Michelle Nixon.  Michelle will be taking part in our Artists in the Garden Month on the 11th October from 10am until 12.30pm. 
PROFILE
The Kindness Rock project is a viral trend, where people paint rocks or pebbles with art and pictures sometimes with messages of uplifting support and inspiration. The rocks are left in plain sight for others to find
The trend seems to have begun in the US with Megan Murphy's The Kindness Rocks Project. Megan came up with the idea after collecting heart-shaped stones and pieces of sea-smoothed glass from the beach, seeing them as "rare treasures or signs and messages" from her deceased parents. "Finding them made me happy and I wanted to provide others with a similar experience."
Now, a thriving international community of amateur artists decorates rocks before hiding them in public places and I'm very proud to announce that here in the Bay and Basin, we have our very own rock artist in the form of Michelle Nixon.
Michelle is an inspiration to many people, her strength and determination in the face of loss has found her channelling her incredible grief into her creativity and artistic talent in order to create fun and surprising art for others to love and cherish. Michelle will have her rock art available for purchase on the day and for every rock she sells or takes orders for the Sanctuary Point Garden Centre will donate $10 to a suicide prevention charity of Michelle's choice.  Please take the time to come and say hello to Michelle and show your support.
Our first local artist is the very talented Bernice Bryan, Bernice will be appearing at the Sanctuary Point Garden Centre on Friday 4th October from 10am until 12.30pm.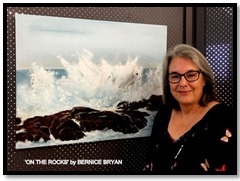 PROFILE
I am currently residing in the beautiful Bay & Basin area, South Coast NSW.
I am basically self -taught and have been honing my skills since 2005.  My initial foray into painting was with the medium of watercolour; however, I now also paint in acrylic and oil.  My subject matter varies from rural concepts through to seascapes, florals and animals.
AWARDS
• 2016: Finalist – Australian Artist Magazine's Art Prize Challenge
No. 63 Subject: Flowers & Gardens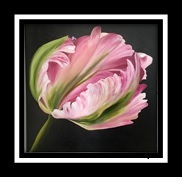 • 2014: Winner – Kundabung Regional Art prize
• 2013: Winner – Kundabung Regional Art Prize
• 2013: People's Choice Award – Kempsey Art Prize
• 2012: Runner- Up Kundabung Regional Art Prize
EXHIBITIONS
• 2019; First Solo Exhibition Sanctuary Point Garden Centre
• 2018- ongoing Millhouse Art gallery Milton
• 2009- 2015 : group exhibitions at the Gladstone NSW gallery.